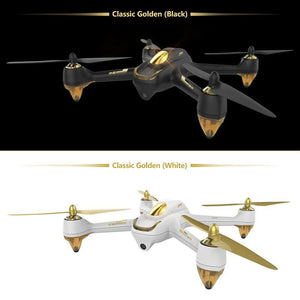 Drones in Real Estate
Using drones for real estate has become something that we've seen quite often recently. It's the latest way to show off properties to their full potential using a bird's eye view, giving your prospective buyers the complete size, layout, and area of the estate.
Using a drone for aerial shots of your properties is the best way to lay everything out to your clients and give them an interesting perspective on what's being offered. 
To sum it all up, drones for real estate photography are the next big thing in the industry. The property is shed in an entirely new light and, especially when you're taking a video of the area, gives you a sense of what you can really expect besides just basic pictures of what your prospective buyers will be investing in.
When you're shopping around for your real estate drone, there are a lot of key features to look for. The quality of the camera is extremely important and should be used as a starting base. 1080p or 4K resolution quality comes highly recommended for obvious reasons.
The battery is also important, as well. Just think of it this way – the bigger the property, the more battery power you should have. Will it take 10 minutes to film the entire property, or will you need a 20-minute battery to do it?
You should also think about certain drone features, as well. For example, a flight path feature that allows you to map out a flight path for the drone is definitely beneficial here. It'll ensure that you don't actually have to fly it and that it will do the job itself.
Check out our Hubsan H501S X4 STD Quadcopter 5.8G FPV with 1080P HD Camera and GPS.
The SJRC S70W 1080P GPS
The MJX Bugs 3 -Affordable Brushless Drone has two camera versions. Sports camera and Panoramia (Wide-angle) camera.
Thanks to the Dronethusiast.
---